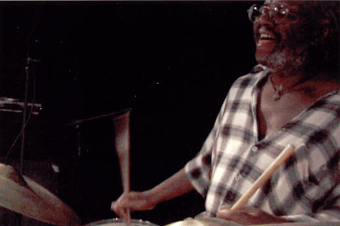 Year:  2001
Running Time:  75 minutes
Country:  USA
Cast:  Denis Charles

Description:  Unknown to mainstream jazz fans, Denis A. Charles was a legend of the Avant-Garde Jazz scene where his drumming caught the attention of greats like Thelonious Monk, Don Cherry, Sonny Rolling and many others. The film is comprised of performances shot during the last two years of his life in venues throughout New York City, interspersed with anecdotes told by Mr. Charles himself, family members, friends and fellow musicians that illustrate his cling to music while waging a battle to simply survive. This film is preceeded on Tuesday, March 26 by the short film, "Jacob's Gift"